SINGING STICKS ENTERTAINMENT
.
6.30PM Weekend Opening ceremony in the main field ( 15 mins )
FRIDAY
Tall Paul Didgeridoo 
DIDGE SYNDROME – amazing guitar and didgeridoo player with loops

LULILA ROSE – She has Created an Album called LifeForce and shares her message through singing and rapping.

JONO Trad – solo didgeridoo player offering trad playing sounds and techniques
DAVE Flutes – amazing native american indian flute player
SATURDAY
HEADLINE ACT: TANOOK  UV TIME with guest Didgeridoo player, Lots of bangin dance music and everyone gets UV`d up

SYNTH MACHINE – band offering classic 1980`s tunes on original synths – break out the 80`s look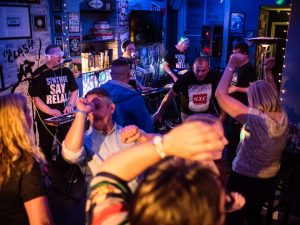 CAR DIA – band offering pagan song and dance

WILDWOOD – great music band with didgeridoos, drum & handpan
COLIN KERR – solo / duo offering amazing rhythms on tabla drums and handpans

LIGHT FOOT – solo class didgeridoo-ist
SUNDAY
11am play Steve Newton
12 mid day play Russel Hayworth
1PM another wonderful open mic session
4PM Weekend Closing ceremony in the field ( 15 mins )
Matt Copperman – didgeridoo and guitar
OPEN MIC for all ages. instruments and abilities offered by LAURIE ALL Weekend
OTHER BANDS / MUSICIANS ETC STILL TO POSS BE ADDED
STAY TUNED!!
Please be aware that due to the tracking and tracing app constantly updating and pinging people we may lose a few artists, plus others that are arranged to play may be subject to change before the weekend due to personal problems or this n that etc