Singing Sticks Weekend ( 12th edition )
6th – 7th – 8th August 2021
NORTHAMPTONSHIRE
The Beautiful NEW Venue has a first for us, yes a fully stocked pub Bar, food onsite, an inside stage & lots of Jamming and Workshop areas
Also large flat grassy fields for camping as well as lots of inside and outside areas for jams or workshops
secure In & out barrier with reception marquee
Huge Inside areas for live perfomances with multiple bars
Flat short grass fields to camp on
Real toilets / showers onsite, No nasty portaloos OR Compost loos here!
The venue is near ALL major network roads / 3 miles from mainline train station
it is a great new venue for singing sticks and allows us to make many great adaptions and changes to the normal chilled out weekend event
BAR onsite
FOOD onsite
Small childrens play area / slide
QUITE CAMPING, we have a designated areas for families & Quiet Camping
INSIDE YIDAKI & MAGO AREAS designated for workshops / open mic and some live performances
WATER there is access to water at the venue
SHOWERS, yes there are lovely hot showers
TOILETS, yes there are real toilets onsite
VENUE Large open fields / Hardstanding area for caravans / campervans ( no electric )
HARD STANDING CAR PARK / drop off / collection are
STAYING OVER / SLEEPING, for your Tents, Camper vans, Caravans
Dogs Welcome!
Caravans / Campervans welcome ( No electric hookups offered & No dumping fluid wastes onsite )
This year SS creates a new addition, it is Singing Steel UK, this entity brings Handpan instruments into the weekend and allows us to create a friendly tranqual village green space where handpan playing folk dwell.
Your SS Ticket purchases give you full access to the venue and all events & workshops within singing sticks & the handpan village green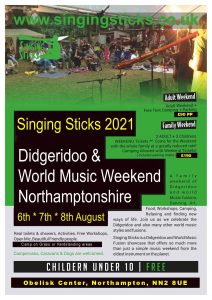 SINGING STICKS DIDGERIDOO AND WORLD MUSIC WEEKEND
A Relaxing and Easy Going camp for a Lovely Weekends Escapism
People say its nice and chilled out, very relaxing, not hurried and not hectic, all in all an excellent family weekend
Camping on Acres of lush green fields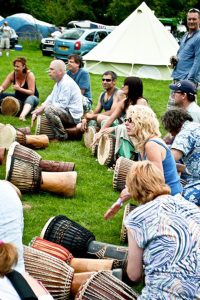 —————————————-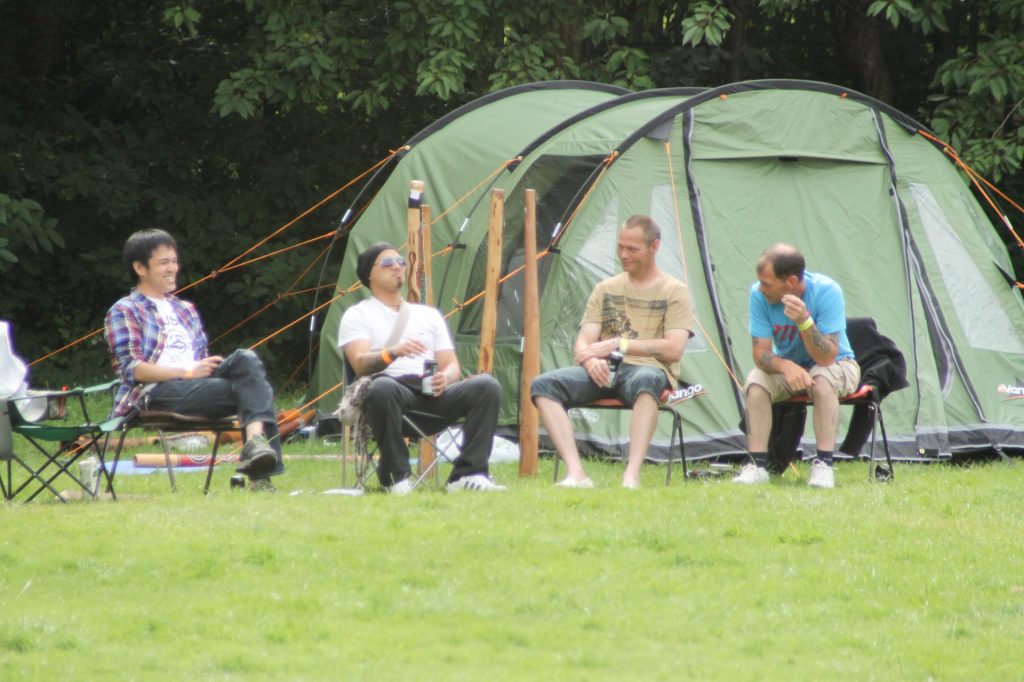 photos are from our previous events and venue
WHATS Singing Sticks Weekend all about?
A family weekend of Didgeridoo and world Music fusions – Dancing – Art – Food – Workshops – Camping – Relaxing and finding new ways of life
Join us as we celebrate many world music styles and fusions
Each year players step back in time or step into the future with fusions of Didge, Hand Pan, Native American Flute, Sitar, Guitar, Djembe Drums,  Shamanic Drums, Beat boxing, Musical loops etc. etc
Singing Sticks is a World Music Fusion showcase that offers so much more than just a simple music weekend from the oldest instrument on the planet.
Bring the whole family for a memorable family weekend!
Very Beautiful flat fieldd venue
UK and international artists
Lots of Open Mic slots for Adults and Children
Lots of Jamming and meeting new friends
Learn to play Didgeridoo, drums and many other workshops
Child / Family friendly environment and venue
Camping in the flat grass field
Real toilets and shower facilities
Open Mic Stage Area Fri – Sat – Sun
Indoor Stage for Performances and JAMMING area
Bar onsite
POSSIBLE Ceremony and Fire SAT 10PM ( please find a didgeridoo to hold for the ceremony, dont worry its not sacrificial and doesn't involve burning it )
Workshops and other activities
and lots more……………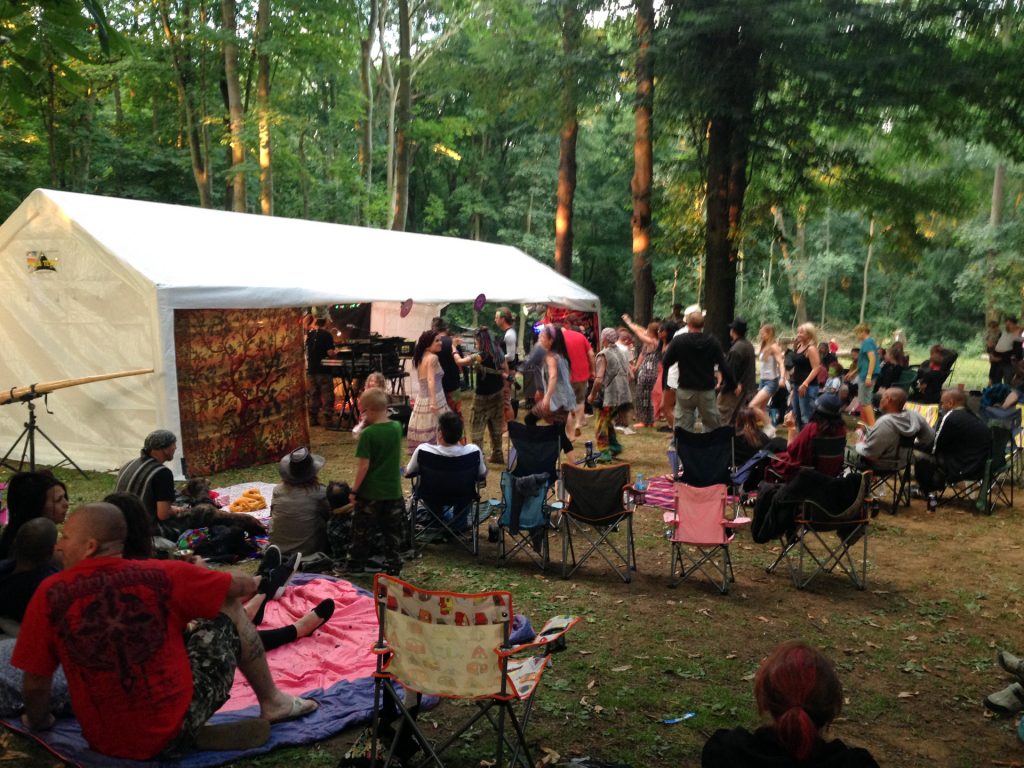 photos are from our previous events and venue