I have been given access to the singing sticks website to add this separate house for sale page, just incase your wondering why its showing on the festival website!
Kozichino ( ERKECH )
This is our traditional bulgarian house which we are offering for sale in Bulgaria ( please read the whole description! )
.
.
–>> WHAT3WORDS APP link below will take you via sat nav direct to the house on a map: CLICK HERE TO GO TO THE MAP  
.
Sellers ( Peters ) email: tryaskingpeter@gmail.com
.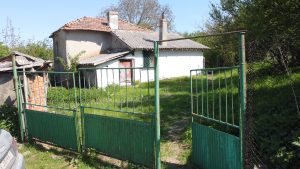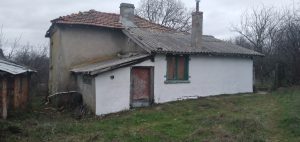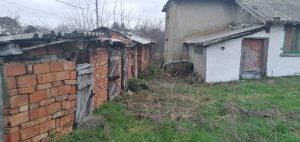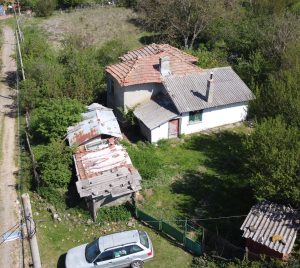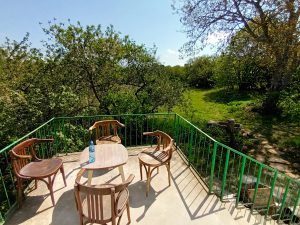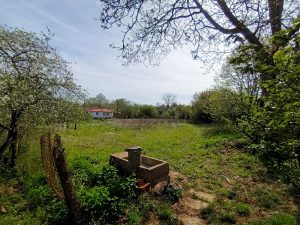 We have included a walk through video of the whole property, there is a drone fly by video at the bottom of the page also! 🙂
It has a winter / summer house attahed to the main 3 bed main house plus large out buildings and massive garden,
The house is fabulously positioned for catchment with the famouse Kom Emine walk way as it passes the house.
The village is in the Municipality of Pomorie and is only 28 km from the Black Sea and the Famous Sunny Beach Resort, 33 km from the municipal center which is the town of Pomorie and less than 60km from the old historic town of Nessebar, burgas airport and Burgas city
Total Area: 80 sqM plus 20sqM outbuildings
Land / Garden: 1940 sqM ( equates to approx 7 full sized tennis courts )
Floors: 2 including the large cellar
Bedrooms: 4
Large Cellar: 3 rooms
Elevated Veranda: 1
Established Trees in the garden: Big Old Walnut Tree, Plum Trees, Apple Tree, Pear Tree
Vineyard: The garden has a well established vinyard offering black grapes for wine making, there is also wine making equipment in the cellar
Price: £16000 / € 19000 We will also give the new owner a Bulgarian company with the property which means UK people (outside the EU) can buy and own it without any issues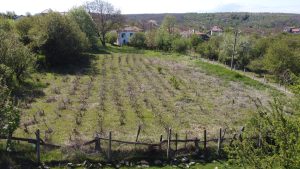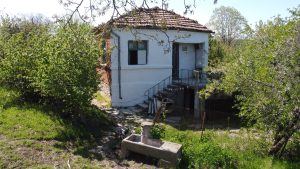 The permanent village population is about 260 people.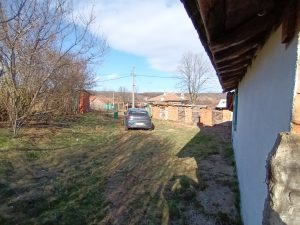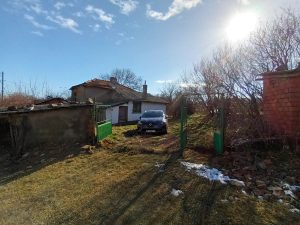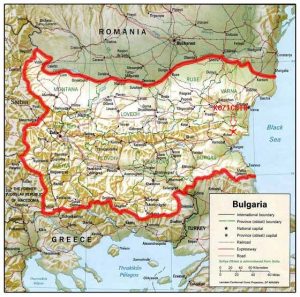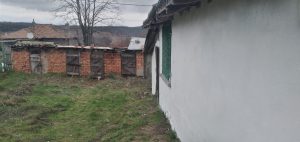 The village was established around the 10th century as part of the First Bulgarian Empire and there are ruins and a roman road in the woodland surrounding the village. Miles and miles of woodland!
The village has a well-maintained infrastructure.
There is regular bus transportation to the town of Burgas, Pomorie and the other resorts in the area.
In the village are functioning mayoralty, library, post office and community center "Prosveta" where is also formed group for authentic folklore and archaic dialect.
The nearest medical center and school are in the neighbouring village of Goritsa.
In the last couple of years, the village of Kozichino has become attractive tourist destination and especially for the foreigners on the Bulgarian sea cost.
Here are well developed eco and village tourism. In the area there are many touristic sites and natural landmarks as well.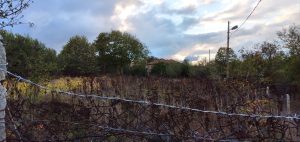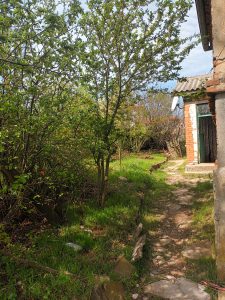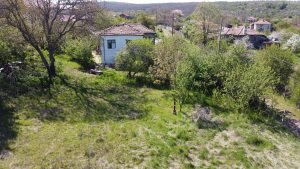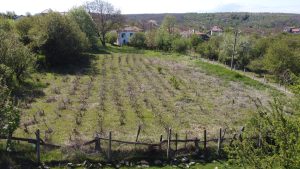 IF you were thinking of running a business then this is the ideal location as it is one the trail of the Kom Emine walk, this walk is made by many thousands of people each year and as such offer's opportunity for rented camping spaces, a B & B, Hostel, campervans etc. The house is located on the Last night of the whole kom emine walk before it ends the next day 28km away.
This IS the village that many tour operators bring coaches too as it's a very traditional village, saying that the locals are also very friendly and welcoming!
Permaculture: If you are a keen gardener theres so much to learn about growing techniques from the locals as their growing and husbandry knowledge kept them alive for hundreds of years and as such this village offers some very rare and well kept knowledge!
The house is located near to the center of the village, but more than far enough away from the main road so nice and quite
It is 150m to the post office / mayoralty.
The drive off from the main high way to the village is tarmac and the views are simply breath taking also if you like seeing stars at night then you are in for a real treat!
Its nice and quiet and the mountain fresh air is fresh air!
Kozichino, Erkech offers a relaxed and simple way of life away from the noise of the big cities, which you can experience on a donkey cart ride through the village. In the yard of the restaurant "Kladeneca",you can see the ethnographic exhibition and see an authentic water mill, anvil and wool-carding machine.
You can visit a distiller and you can taste the most popular alcoholic drink in Bulgaria. There is also a 100 year old lemonade maker lady which makes lemonade in the traditional way and it is bottled in the original bottle with a ceramic plug wire. There is an ostrich farm and other attractions here.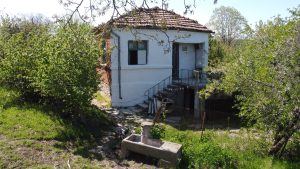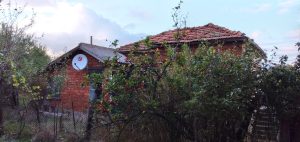 The House has a total area of 80 +20 sqM and the massive 1940 sqM. Garden has walnut and fruit trees plus small vineyard
The attached winter / summer house consists of hallway / wood store, 1 large bedroom and separate kitchen area with a window.
The Main House consists of large hallway, 3 bedrooms and large cellar with rooms, the outbuildings with the house (currently wood storage) can be converted into a residential area.
The house is a lovely old wood-beamed and panelled ceiling. It is supplied with electricity & water supply, Tv and Vivacom Internet is available as we previously had it there
There is a well in the garden and a sizable animal watering bath with a tap which can be used for watering the garden or for other agricultural purposes.
You can easily live comfortably for a long while in the summer / winter house whilst renovating the main house, the main house would benefit from the addition of modernisation and an indoor toilet and shower, there is more than enough room for this in room 3 as it can be sectioned off with a dry wall and doorway. You can create a long drop system or a sunken ceptic tank just outside the window which is most common here. You can also re wire the house if your not happy with the electrics
Construction type: It sits on solid quarry rock and brick with wonderful hand cut oak wooden beams
Heating: Stоve / pechka
Exposure: views to the mountain / hills, massive garden
Electricity
Water
Outside brick-built compost toilet block
External buildings: Brick with wood beams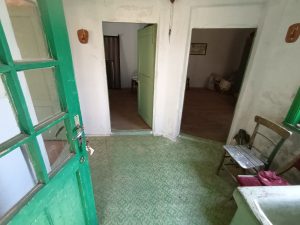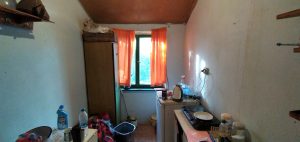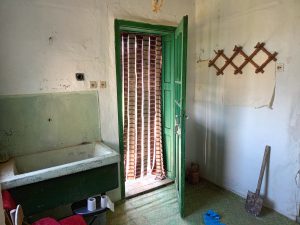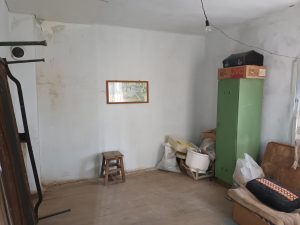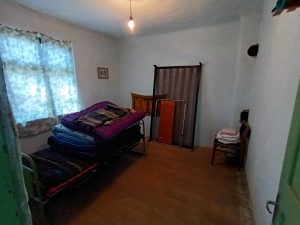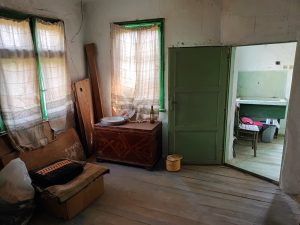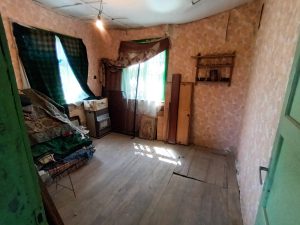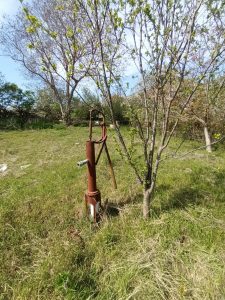 Ecologically: clean nature; Village has a very well-preserved ethnicity, old Bulgarian language, its own architecture of the houses;
Facilities: Electricity, Water, Good Road, Airport, Dam, Lake, River, Forest
Activities, Walking, Hiking, 4 x 4 driving, off road motorcycling, mountain biking, horse riding, fishing, hunting etc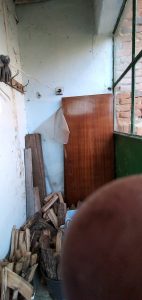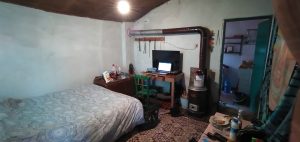 House condition: the main house needs some diy work but is not a ruin by any stretch of the imagination, cosmetics and bits n pieces are what this house needs to become a loved home!
Livability: a great house for a DIY`er or as built on solid rock foundations and it seems to only need modernising and some basic work as far as we can see. IE some woodwork and tiles on the roof sorting out or replacingand, some new guttering, some basic patch repairs to plastered walls and ceilings, a fresh lick of paint inside and an inside bathroom joined to an outside ceptic tank.
It's a very strong old house that should be perfectly liveable in for many years to come. This would make a great place to live, a holiday home, a rental or nice little business.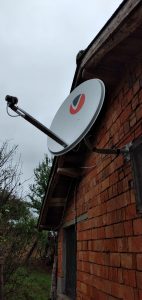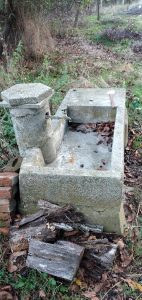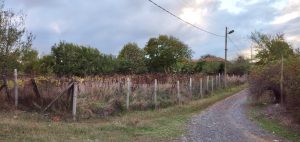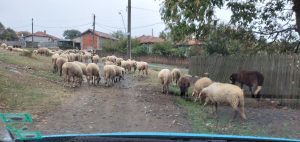 Reason for sale? We had the opportunity to purchase a property that we first saw and wanted when we came to Bulgaria, this decision is no way any reflection on this property as its an amazing space that makes the mind race with all the possibilities that can be done with the house and land!
Why the low price, we are simply letting it go for less than the village market value due to our new house needing far more than we originally expected and need a quick and easy sale!
.
The buyers are responsible for all fees associated with the house purchase, in Bulgaria its very cheap and we have a friendly (good at English speaking) Notary and translator already in place for an easy transition of ownership!
.
If you are interested in more information please contact me direct, I am the owner / seller and not an agent or property sales company! All Viewings are easily made by arrangement
.
Peters email: tryaskingpeter@gmail.com
This was our first house purchase in bulgaria and you quickly realise that things are not in any way the same as the UK / Europe etc as regards construction, building materials etc etc. Once you get that out of your mind and think the bulgarian building way its all much simpler, the ethos is fix whatever needs doing and that will do, if you want a house like you have in the UK / Europe than stay at home!
These are traditional bulids with local materials and mostly they are sturdy and willlast many years but like with everything they need maintenence, if you are looking for a fully renovated property then start with a budget of £30.000 / E40.000 minimum and thats for a place in the middle of no where that an ex pat repaired years ago and will still most likely need work etc
Im offering a simply basic house that offers a mountain top life coupled with easy access to cities, shopping places, beaches and airports nearby if and when needed. But again if you are looking for a new ouse then buy elsewhere and seriously increase your budget, but if you have some money to make it how you want it then it will be one of the most amazing places to live, its that simple!
Here is a drone fly by video of the house and land
WHAT3WORDS APP link below will take you direct to the house on a map: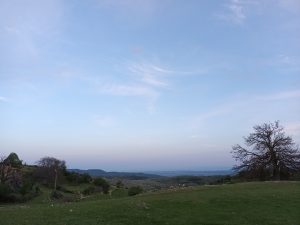 .